10.0.0.1 is a class A IP address which is reserved for private networks, we can usually see this IPV4 address used by router factories as their routers' default gateway address, such as Comcast Xfinity routers. Other commonly used reserved IP addresses are 192.168.1.1, 192.168.0.1 and 192.168.2.1. Comparing to public IP addresses(if you are using a dial-up network, you can check your public IP at many websites) which need to be unique in the entire internet, 10.0.0.1 need to be unique in its own local area network, please don't mistake it as 10.0.0.0.1, which is not a real IP. So it's very convenient using this IP address to setup your own network such as company's local network, school's local network.
How to Login to 10.0.0.1?
To login to 10.0.0.1 admin page, first, open your browser and enter http://10.0.0.1 at the address bar, hit enter, it will show you management console or configuration center. You need to enter username and password which is usually marked at back of the router, then you will see menus and settings for you to make changes, such as WIFI settings, LAN and WAN settings. Since 10.0.0.1 is an IPV4 version address, you can access it with any device that support network connection, such as your smart phone, PCs, etc,.
How to configure my router with 10.0.0.1?
As mentioned above, 10.0.0.1 – 10.0.0.0.1 is used in many routers as their management IP, you can easily access your router with this IP to configure your router's options and features. If you can't reach this address, please follow this article to find router's IP address. You can also setup your router's proxy, DNS, DHCP client, wireless function, MAC address etc. The steps are as follows:
First, look through all the menus and pages, find network part, you can setup your network with dial-up/DSL method or others, enter username and password which you get from your network provider, setup DNS(8.8.8.8 and 8.8.4.4 are provided by google). And make sure you've turned DHCP on, which will allow your router to assign client device's IP automatically, or you will be blocked from its network if your device's IP address is not in the same LAN network with router's.
Second, setup wireless function if this part exists. It's pretty simple to just click turn on or turn off, and usually select WPA or WPE to ensure your wireless router's safety, it also means to setup WIFI password in it.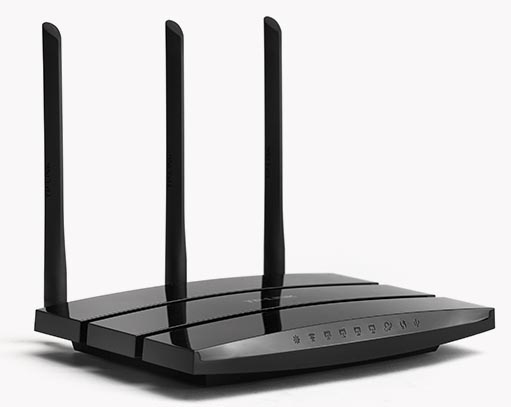 What are my router's default username and password?
If you don't know or have forgotten username and password of your router, first please look carefully at different sides of your router, if there's none, look them up in the manual book, or search them with google. Usually they are 'admin', 'user', etc. If you've changed them before and want to find them back, try to recover password here. And if you need to find your router's IP, please check router's default IP address here.
Here is a list of username and passwords for most popular routers for your reference.