10.0.0.1 is a class A IP address which is reserved for private network, we can usually see this IPV4 address used by router factories as their routers' default gateway address. Other commonly used reserved IP addresses are 192.168.1.1 and 192.168.0.1. Comparing to public IP addresses(if you are using a dial-up network, you can check your public IP at many websites) which need to be unique in the entire internet, 10.0.0.1 need to be unique in its own local area network. So it's very convenient using this IP address to setup your own network such as company's local network, school's local network.
How can I setup my router with 10.0.0.1?
As mentioned above, 10.0.0.1 is used in many routers as their management IP, you can easily access your router with this IP to configure your router's options and features. You can also setup your router's proxy, DNS, DHCP client, wireless function, MAC address etc. The steps are as follows:
First, open your browser and enter http://10.0.0.1 at the address bar, hit enter, it will show you the management console, you need to enter username and password which is usually marked at back of the router.
Second, look through all the menus and pages, find network part, you can setup your network with dial-up/DSL method or others, enter username and password which you get from your network provider, setup DNS(8.8.8.8 and 8.8.4.4 are provided by google).
Third, setup wireless function if this part exists. Usually select WPA or WPE to ensure your wireless router's safety.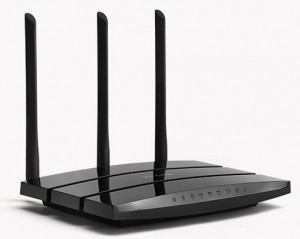 What are my router's default username and password?
If you don't know or have forgotten username and password of your router, first please look carefully at different sides of your router, if there's none, look them up in the manual book, or search them with google. Usually they are 'admin', 'user', etc.
Here is a list of username and passwords for most popular routers for your reference.
Router Name
Default IPAddress
Default UserName
DefaultPassword
3Com
192.168.1.1
n/a
admin
3Com
adminttd
adminttd
3Com
admin
n/a
3Com
n/a
PASSWORD
3Com
root
!root
ACC
netman
netman
ACCTON
192.168.2.1
n/a
0
Aceex
192.168.8.1
admin
n/a
Aceex
10.0.0.2
admin
epicrouter
Actiontec
n/a
n/a
ADC Kentrox
n/a
secret
Adtran
n/a
n/a
AirLink+
192.168.1.1
admin
admin
Aiway
0
n/a
Allied Telesyn
root
n/a
Allied Telesyn
Manager
Friend
Allnet
admin
admin
Ambit
192.168.100.1
user
user
Ambit
192.168.100.1
admin
password
Ambit
root
n/a
Amitech
admin
admin
Apple
10.0.1.1
n/a
n/a
Arescom
n/a
atc123
Arescom
192.168.1.1
dsladmin
n/a
Ascend
admin
ascend
Ascend
n/a
ascend
Ascom
Asmack
admin
epicrouter
ASUS
192.168.1.1
admin
admin
Avaya
root
root
Bausch Datacom
10.0.0.2
admin
epicrouter
Bay Networks
User
n/a
Bay Networks
Manager
n/a
Bay Networks
Manager
Manager
Belkin
192.168.2.1
n/a
n/a
Belkin
admin
n/a
Benq
Admin
admin
Bintec
admin
bintec
Boson
n/a
n/a
Broadlogic
admin
admin
Broadlogic
installer
installer
Broadlogic
webadmin
webadmin
Buffalo
192.168.11.1
root
n/a
Cable & Wireless
Admin
1234
Cabletron
netman
n/a
Cabletron
n/a
n/a
Canyon
Administrator
admin
Canyon
192.168.62.1
admin
1234
Cayman
Any
n/a
Cisco
cisco
cisco
Cisco
n/a
san-fran
Conexant
n/a
admin
Conexant
n/a
epicrouter
Dell
192.168.1.1
admin
admin
Digicorp
n/a
BRIDGE
Digicorp
n/a
password
D-Link
192.168.0.1192.168.0.30192.168.0.50
n/a
n/a
D-Link
192.168.0.1 or192.168.1.1
Admin
Admin
D-Link
n/a
admin
D-Link
admin
n/a
D-Link
user
n/a
D-Link
n/a
1234
D-Link
n/a
year2000
E-Con
admin
epicrouter
Edimax
admin
1234
Efficient
login
admin
Efficient
admin
admin
Efficient Networks
n/a
hs7mwxkk
Elsa
n/a
cisco
Ericsson (Formerly ACC)
netman
netman
E-Tech
n/a
admin
E-Tech
10.0.0.2
admin
epicrouter
Flowpoint
192.168.254.254
n/a
admin
Flowpoint
n/a
password
Fujitsu Siemens
n/a
connect
Gateway
admin
admin
IBM
n/a
ascend
Infosmart
admin
0000
Intel
admin
hello
Intel
NICONEX
NICONEX
Intel
n/a
babbit
Ipstar
admin
operator
JAHT
10.0.0.2
Admin
epicrouter
Linksys
Administrator
admin
Linksys
192.168.0.1192.168.1.1192.168.1.225
192.168.1.226
192.168.1.245
192.168.1.246
n/a
admin
Linksys
192.168.1.1192.168.1.251
admin
admin
Livingston
!root
n/a
MacSense
admin
admin
Medion
n/a
medion
Microsoft BroadbandNetworking Routers alsoknown as "Base Station" routers
192.168.2.1
admin
admin
Microsoft BroadbandNetworking Routers alsoknown as "Base Station" routers
n/a
admin
Mikrotik
admin
n/a
Motorola
cablecom
router
Motorola
admin
motorola
Motorola
admin
password
Netgear
192.168.0.1
admin
password
Netgear
192.168.0.227
admin
password
Netgear
n/a
1234
Netgear
Admin
1234
Nokia
m1122
m1122
Olitec
admin
admin
Olitec
admin
adslolitec
Pentagram
admin
password
Pentagram
n/a
pento
Pirelli
admin
mu
Pirelli
admin
microbusiness
Pirelli
user
password
Siemens
superuser
admin
Sitecom
192.168.0.254
admin
admin
Sitecom
192.168.0.1
n/a
sitecom
SmartSwitch
admin
n/a
SMC
192.168.2.1
n/a
n/a
SMC
admin
admin
SMC
192.168.2.25
admin
smcadmin
SMC
n/a
smcadmin
SMC
admin
barricade
SMC
cusadmin
highspeed
SMC
n/a
0000
SMC
192.168.2.1
n/a
n/a
Speed Touch (Alcatel)
10.0.0.138
Administrator
n/a
Speedstream
admin
admin
T-Comfort
Administrator
n/a
Teledat
admin
1234
Telekom Malaysia
ZXDSL
ZXDSL
Telekom Malaysia
ADSL
expert03
Teletronics
192.168.1.1
admin
1234
Telnet
192.168.1.1
n/a
n/a
UNEX
n/a
password
US Robotic
192.168.123.254
admin
admin
US Robotic
admin
n/a
US Robotic
root
12345
US Robotic
n/a
12345
Westell
admin
sysadmin
X-Micro
super
super
X-Micro
1502
1502
Xyplex
n/a
access
Xyplex
n/a
system
Yakumo
admin
admin
Zyxel
admin
admin
Zyxel
192.168.1.1
admin
1234
Zyxel
n/a
1234
Zyxel
n/a
n/a
Tags: 10.0.0.1, router configure, router setup
Posted in wireless router setup No Comments